I think that this post should be called The Lazy Gardener Gets the Kale.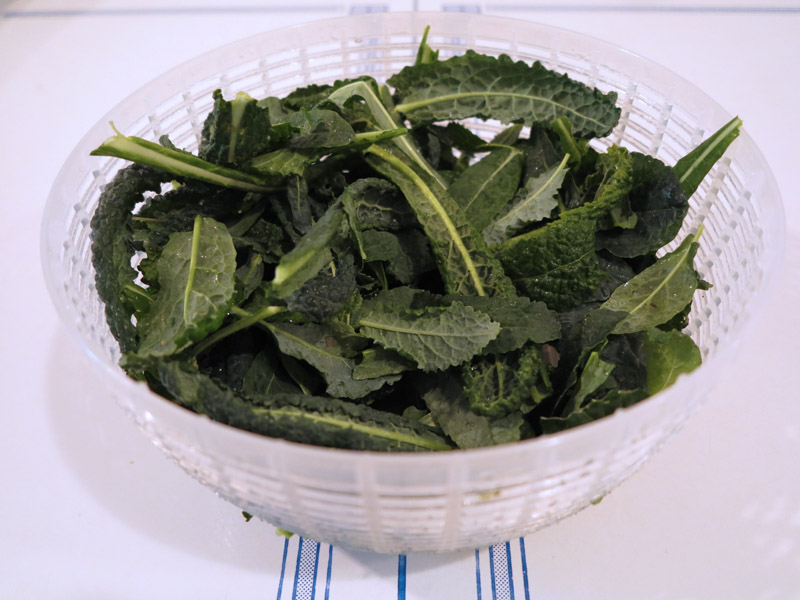 So for some unknown reason, I didn't harvest my kale last fall. Don't ask me why because I don't have a valid reason. Or any reason for that matter. So I guess the glaring answer is laziness…
Anyhow, we had such a mild winter that the kale survived. I didn't even have to cover it. Again with the laziness. Sheesh!
I've been planting away this spring and decided to finally pull up the spindly looking kale and actually eat it. It's Tuscan kale, or lacinato kale, which is very tender. And just to keep the whole lazy streak going, I did the simplest (and very delicious) preparation, which is to sauté it in olive oil with garlic. It was worth the wait!