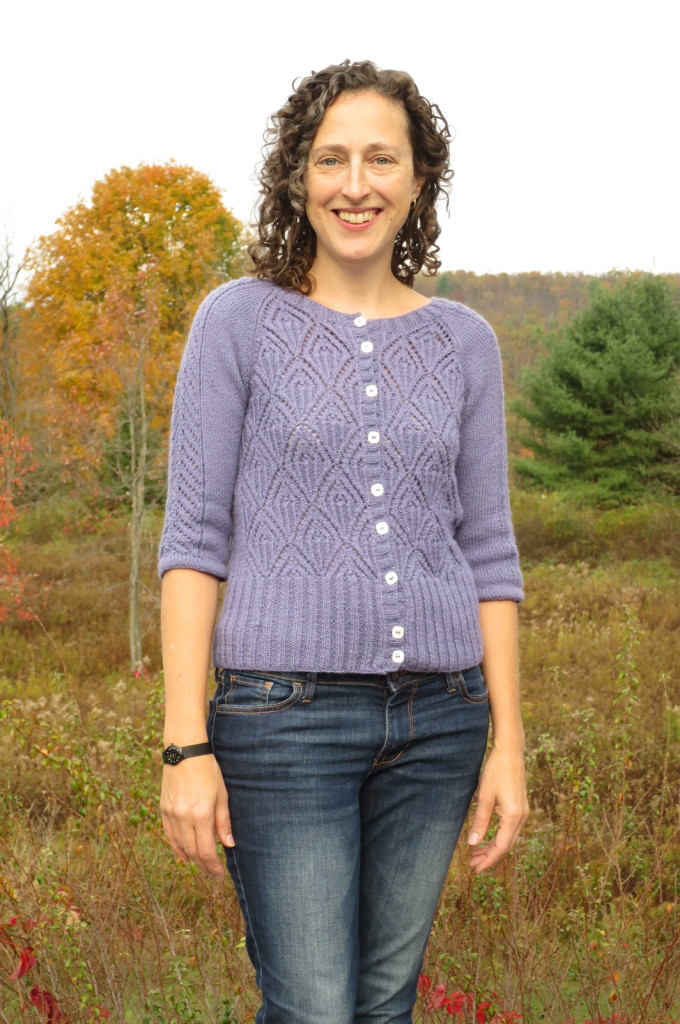 This past weekend was the NY Sheep & Wool festival. I go up with my knitting gals and stay at the gorgeous home of one of their parents. The festival is for all things sheepy and fiber-related. There are sweet animals to look at, beautiful fall foliage to gape at, and lots of tempting goodies for sale. It's fun to get to know the breeds that provide the yarn I love to knit with.
It's also fun to flex your knitting muscles and wear one of your knitted creations. This cardigan was hot off the presses. I sewed the buttons on during the car ride up to Rhinebeck. I'm very happy with how it turned out and think it fits very well. Everyone's knitwear at the festival was stunning. It's great to see so much creativity in one place.
And now I'm back in Brooklyn with a little wool for my spinning wheel. Can't wait to get started!