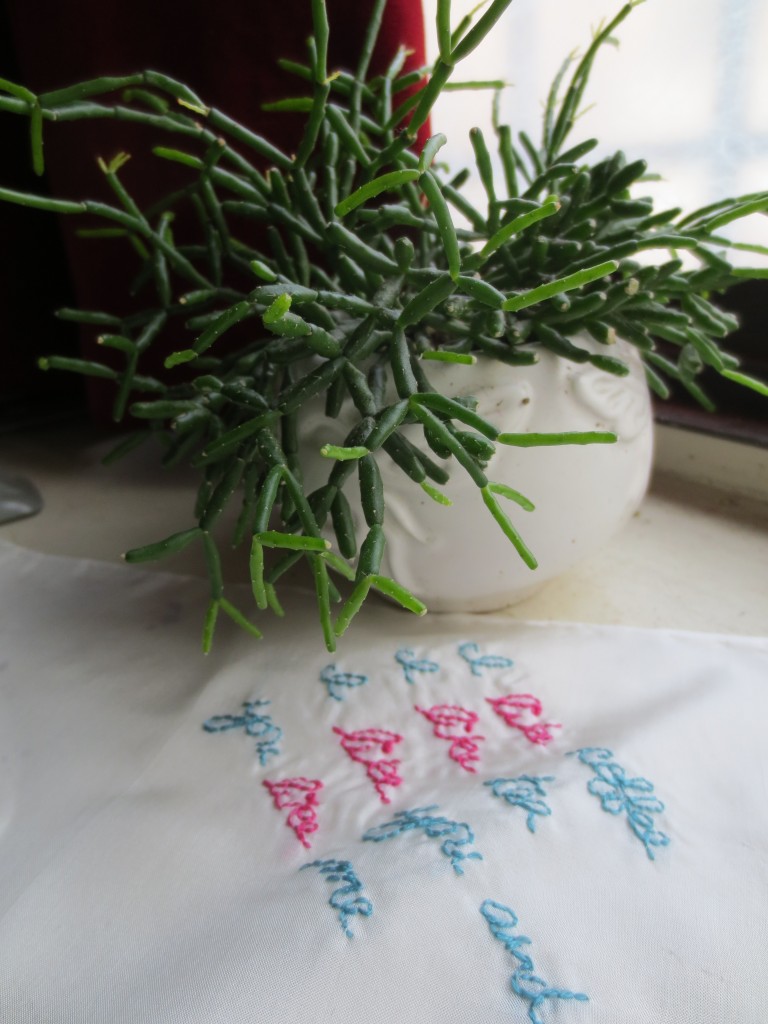 This past weekend Lindsay, my friend Eve and I took a free class at the NY Public Library. It was another installment of their crafternoon series. This one was making embroidered silk hankies.
One of the instructors, Rebecca Ringquist, brought quotes she pulled from her grandmother's autograph album. This album was autographed by friends during middle school years. The quotes were funny and sweet and gave us inspiration for words to embroider on our hankies.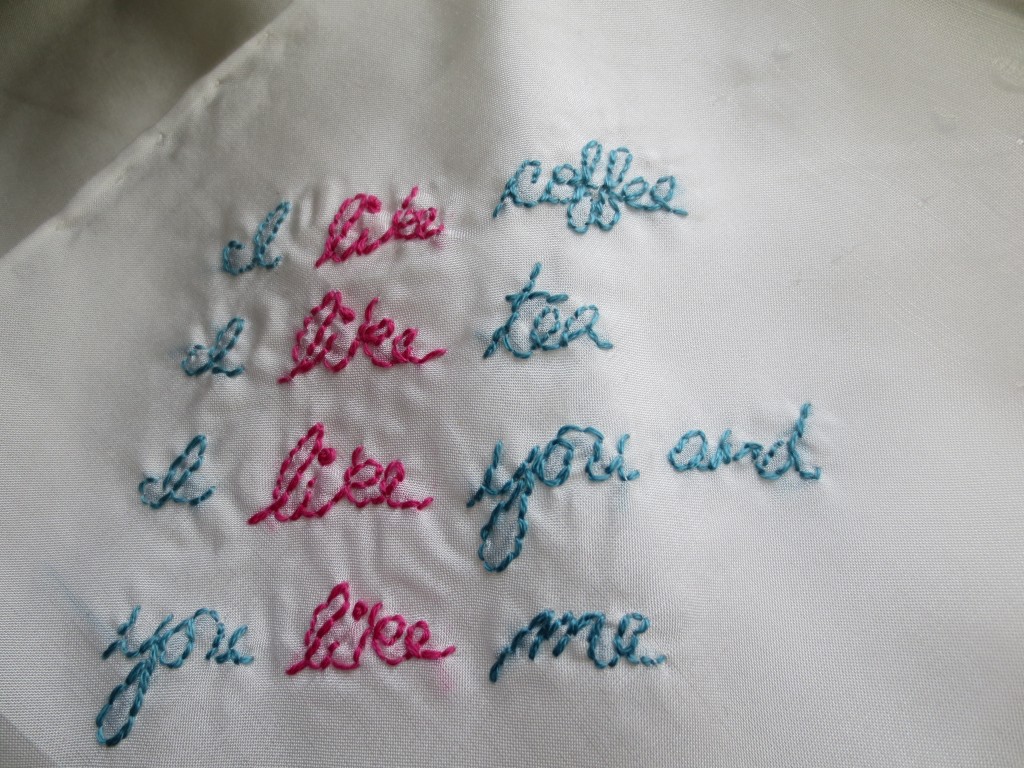 This was the quote I chose. Lindsay is working on this one, which when finished will say, "Roses may be red, violets may be blue, but there aint no maybe, about what I think of you"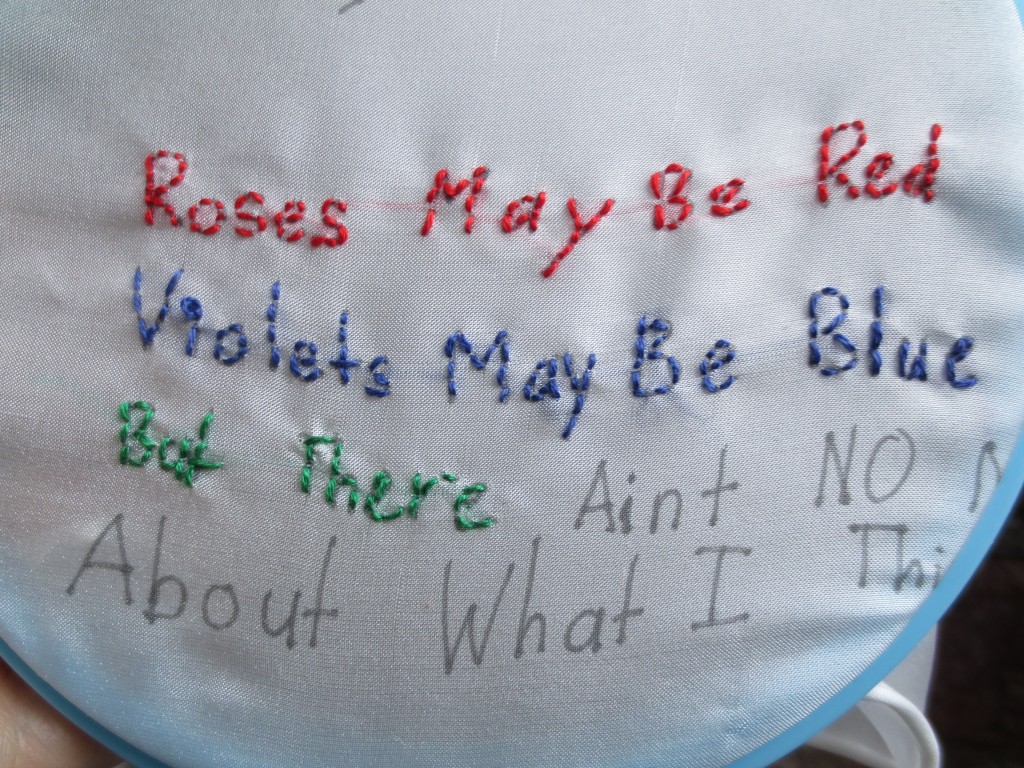 Some others that were fun were:
I love you little, I love you big, I love you like a little pig
Don't make love under the garden gate. Love is blind but the neighbors aint. If in Heaven we do not meet, hand in hand we'll stand the heat.
Pigs love pumpkins, cows love squash, I love you, I do by gosh
If I were a head of lettuce, and scattered my leaves apart, I'd give all my neighbors the outside and leave for you my heart