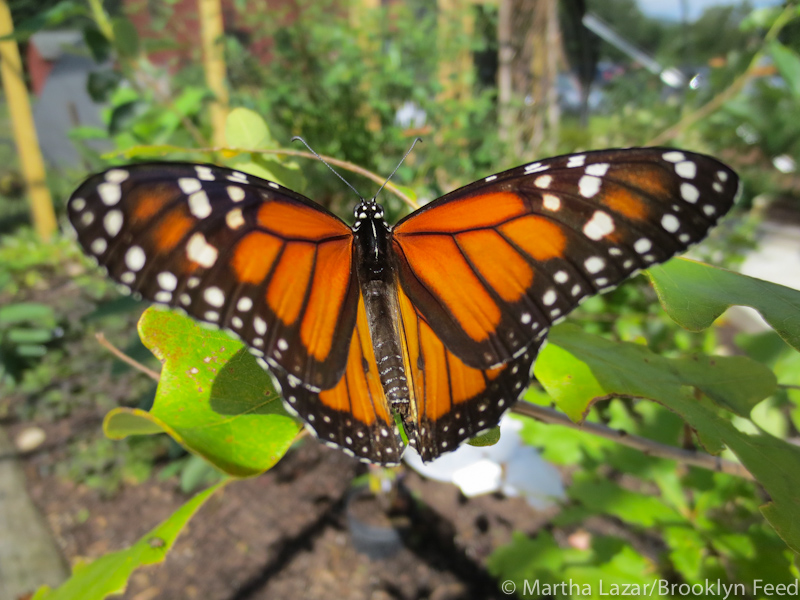 This past weekend we went up to the Berkshires. I always get my nature groove on when we're up there. This weekend was no exception.
My favorite plant nursery in the world (it's so much more than that!), Project Native, was hosting a butterfly safari. They specialize in native plants as a means to promote a healthy ecosystem. I've probably gone into it before, but without native plants, there aren't food sources for native insects and bugs, which then in turn affects what the native birds eat, etc. etc. etc. There are also some insects that will only lay their eggs on one type of plant (called a host plant). Monarch butterflies are one such insect. They will only lay their eggs on plants in the milkweed family. And their numbers are declining drastically. In fact our guide mentioned that their numbers could be down anywhere from 30-90 percent, and that they haven't seen one all summer! But, I'm getting ahead of myself.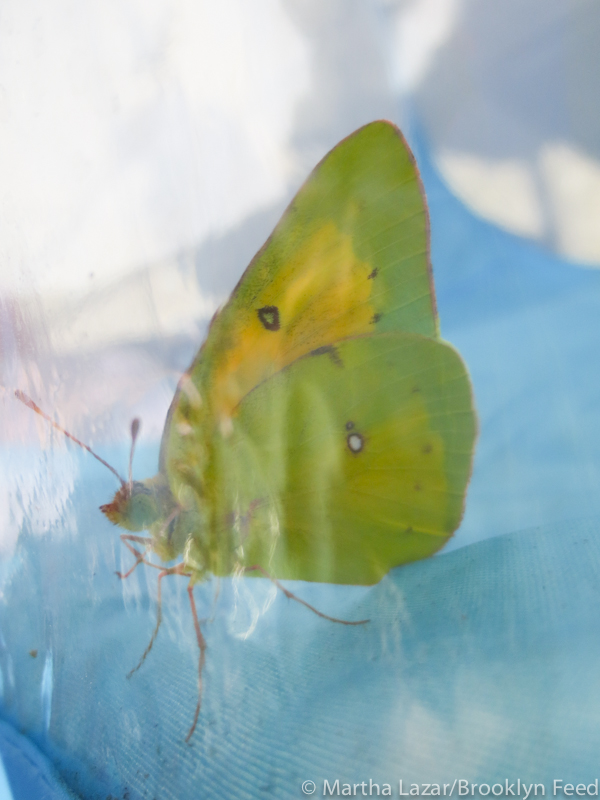 During our safari, we were given butterfly nets and instructed on the best way to catch and then release the butterflies into the holding box. Our guides were amazingly knowledgeable about the different plants and butterflies we saw. They walked us through their property, which was a fun glimpse of the different plants they sell growing in a wide, open setting.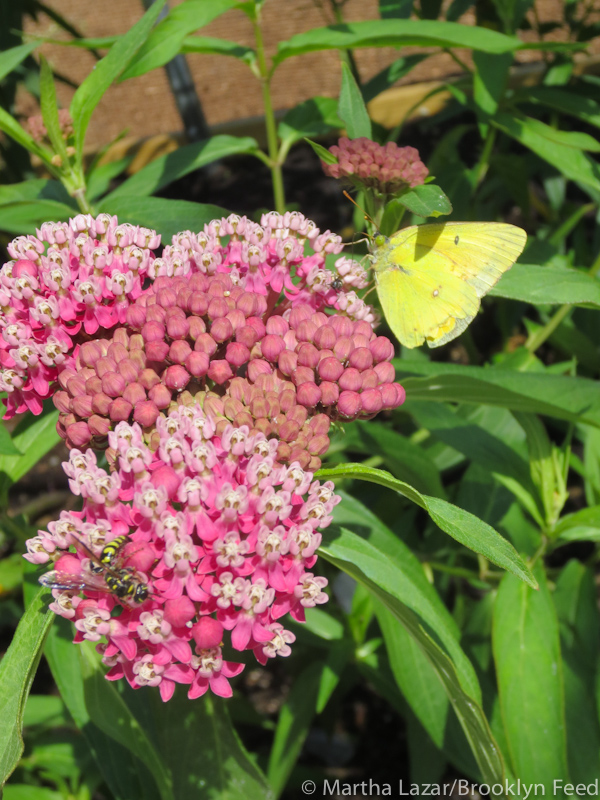 We caught several butterflies. Lindsay was by far the best at it. And then we brought them to their newly built butterfly house to release them. The butterfly house is a hoop house, with netting instead of plastic. It is filled with native plants for the different butterflies to feed  and lay eggs on.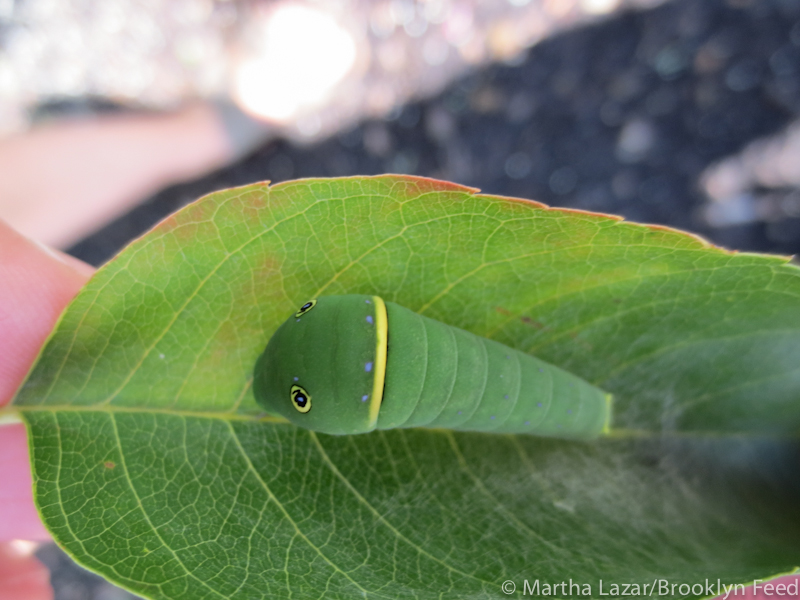 Inside, we saw loads and loads of caterpillars. This one is particularly great with its false eyes on it.
And, you might have noticed that after I said that they hadn't seen any monarchs, my first photo is of a monarch. That was from a woman who donated monarchs she used in a classroom setting. They were from PA, so aren't considered native to the Berkshires. They will not release the monarch when they release all the other butterflies for the winter.