One of the fun things about gardening at Brooklyn Bridge Park is all the different spaces. There are fields with regular grass and trees, wetland areas, tidal pools, bamboo thickets and native grass meadows. These photos are from when I was weeding in one of the native grass areas. There is a walking bridge above connecting Brooklyn Heights to the park. This particular area is filled with native grasses and sedges, which was a good challenge in identification for me. I had to pull the weeds and invasive grasses, but leave the native stuff. It was really tricky at first, but eventually I was able to really see the differences in coloration and blade texture.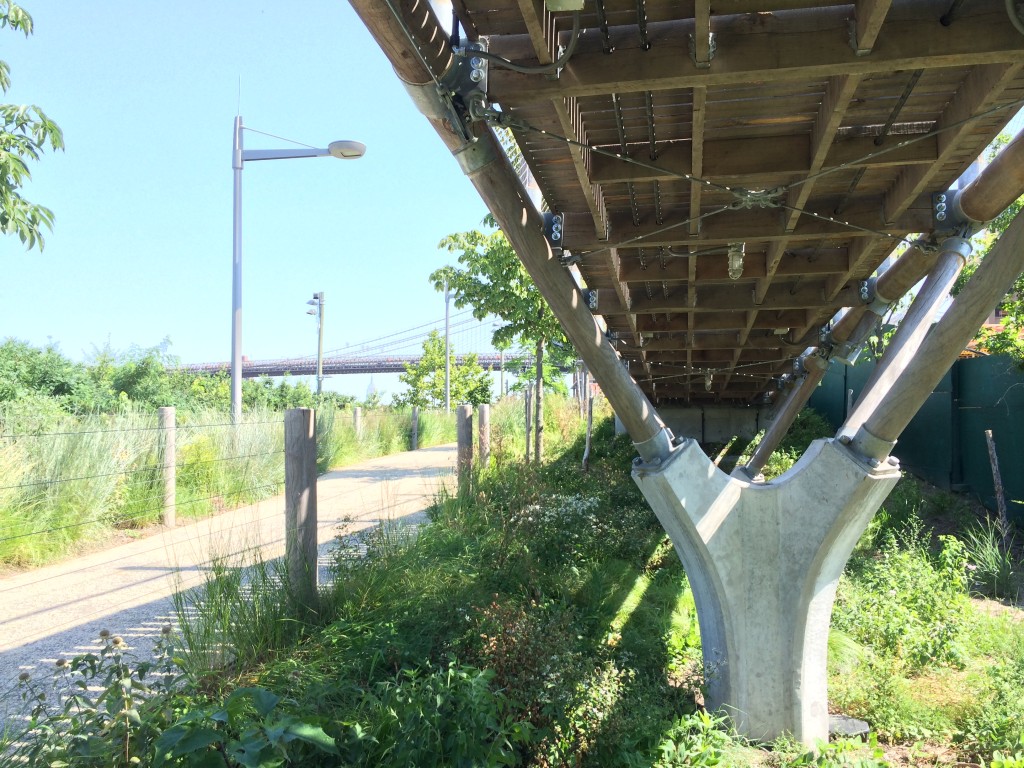 When I got home I ordered a copy of the book Wild Urban Plants of the Northeast. It was recommended to me to help in weed identification. And if that doesn't prove my nerdiness, check out these cool "bird's nest" mushrooms I saw while weeding.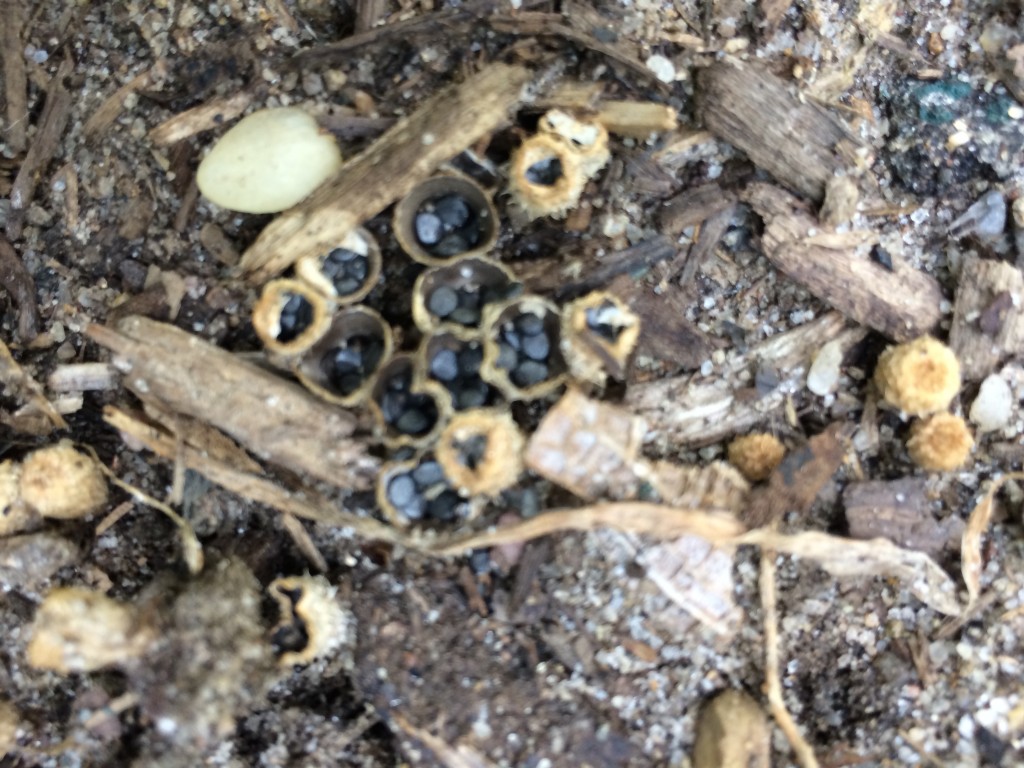 It's a lousy phone photo where I was trying to get too macro, but if you squint you can see them. There are a few light orange circles that are the mushrooms. When the mushroom wants to spread its spores, the top comes off to expose them. They are the tiny black disks that look like bird's eggs sitting in a nest. C'mon, you have to admit they are cool!!