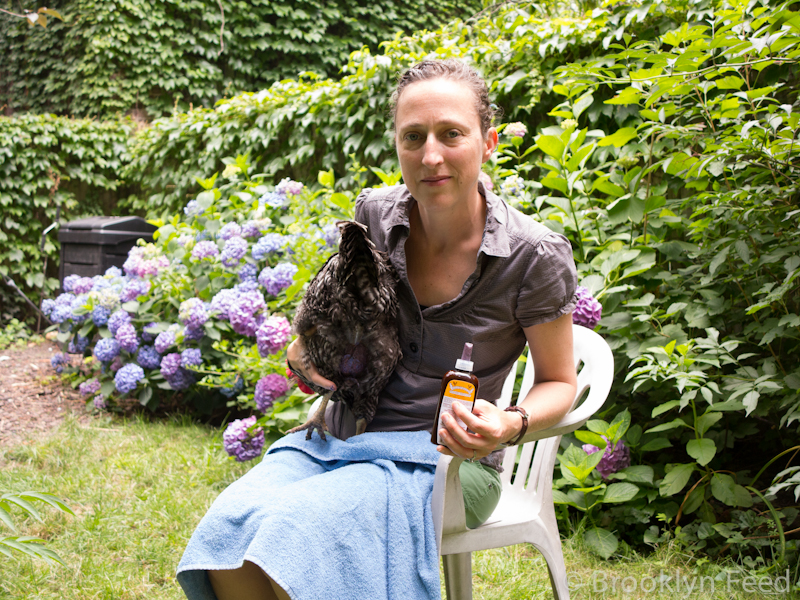 A while ago I noticed that my hen Razzy was missing feathers under her vent. I chalked it up to chicken mites, and gave them all a treatment. That was in the spring, and she still has a bald bottom.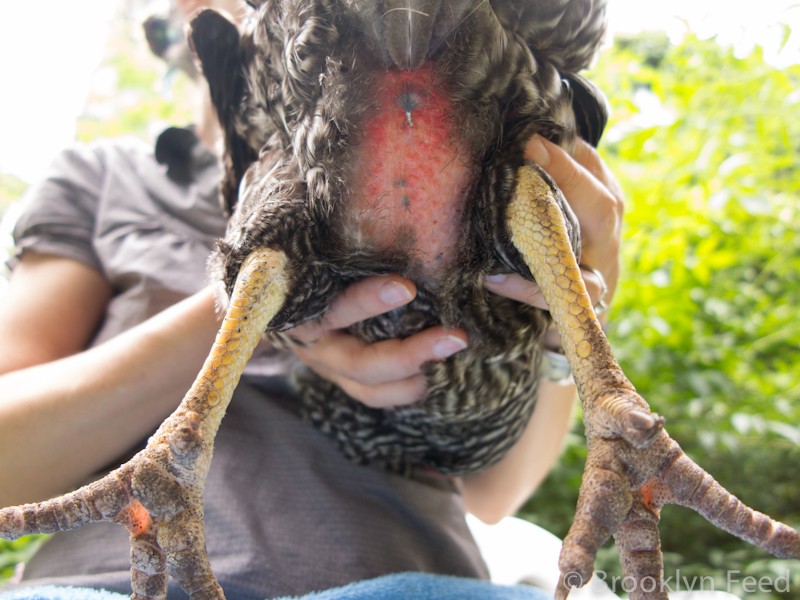 Chickens are attracted to the color red, so her poor red bottom was attracting the others to peck her. I'm not entirely sure where the feather picking started. She might have lost feathers there due to mites. Or the others may have just started pecking at her. Ultimately it doesn't matter now, because they are drawn to the bright red of her poor, little tush.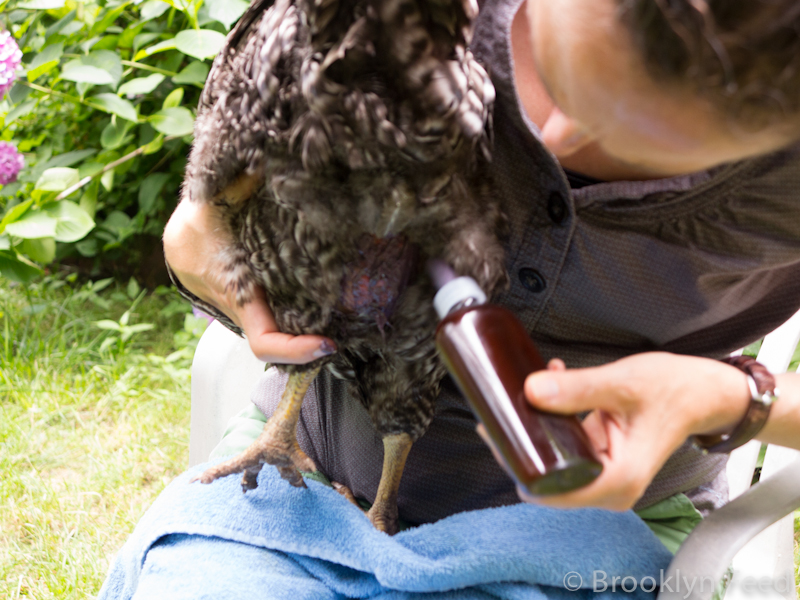 I did some reading and found a product called Pick-No-More by Rooster Booster. What I liked about this product is that it is a natural product. It has a scent that chickens don't like, which deters them from pecking. There is also calendula, which helps soothe her poor, pecked bottom. You use the applicator to smooth the cream onto the affected area. It is a dark purplish gray, which blends into her feathers particularly well.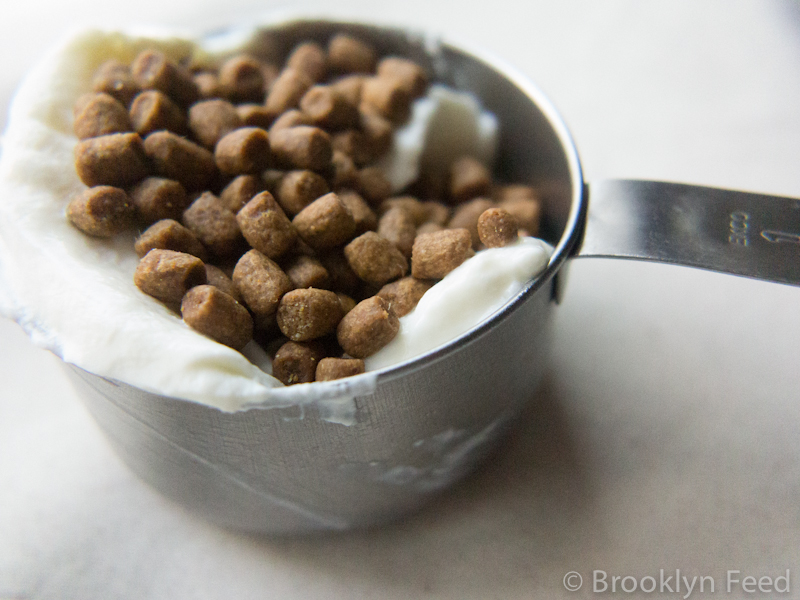 In addition to treating the bald patch, I am trying to boost the protein in their diet. Feather picking can be caused by boredom or a protein deficiency. My girls have a pretty large area to roam, so I don't think it's the boredom. I feed them a lot of kitchen scraps, so that could have led to a decrease in protein. I am giving them a mixture of plain yogurt with some dry cat food. Cat food works well because it has a very high percentage of protein. It's hilarious to watch them eat the yogurt. Particularly my polish hen, who's head feathers act like a kind of mop in the yogurt dish.
I'm crossing my fingers and hoping to see new feathers sprouting soon.