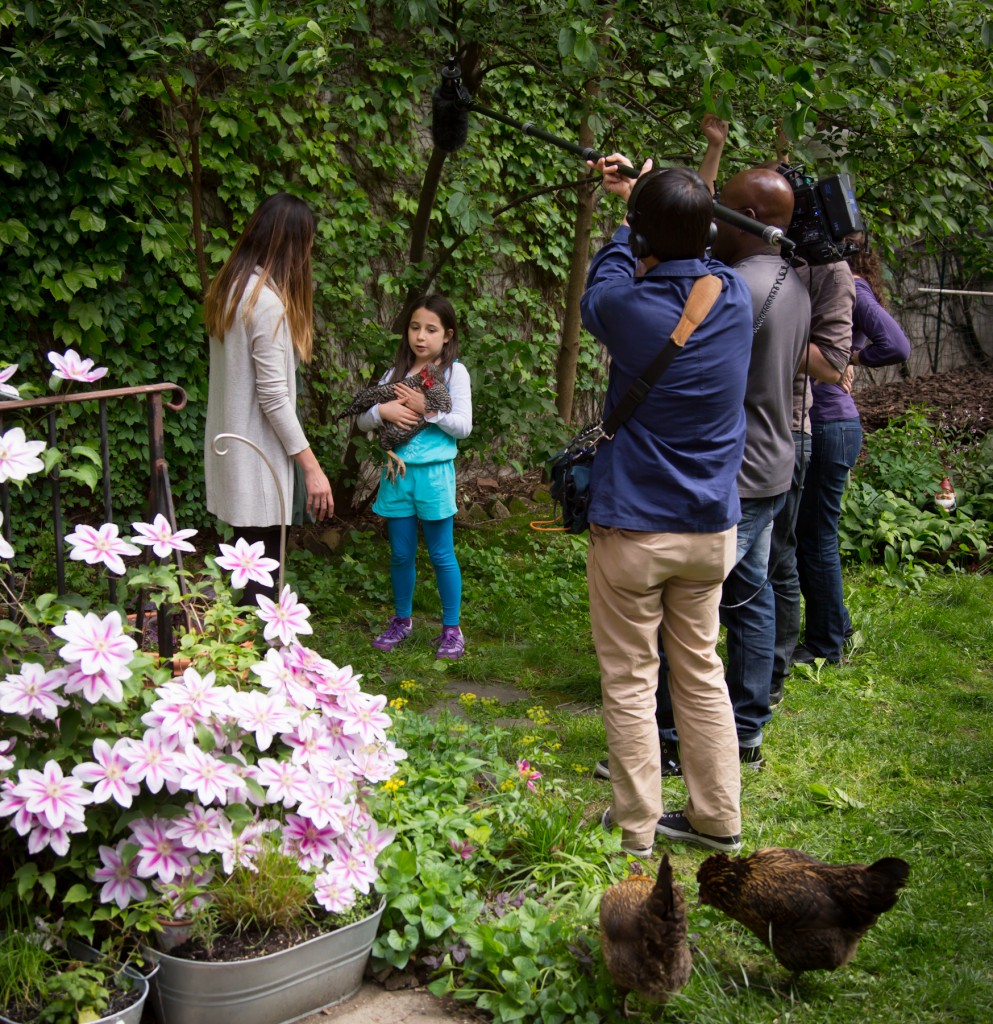 Yesterday I had two tv crews come to my home to discuss backyard chicken keeping. In the morning TV 4 from Sweden came. We had been postponing this for weeks due to the constant rain. Yesterday was beautiful and sunny and the chickens were happy to get out and stretch their legs. We had a hilarious interview where the chickens were happily kicking leaves and dirt all over me.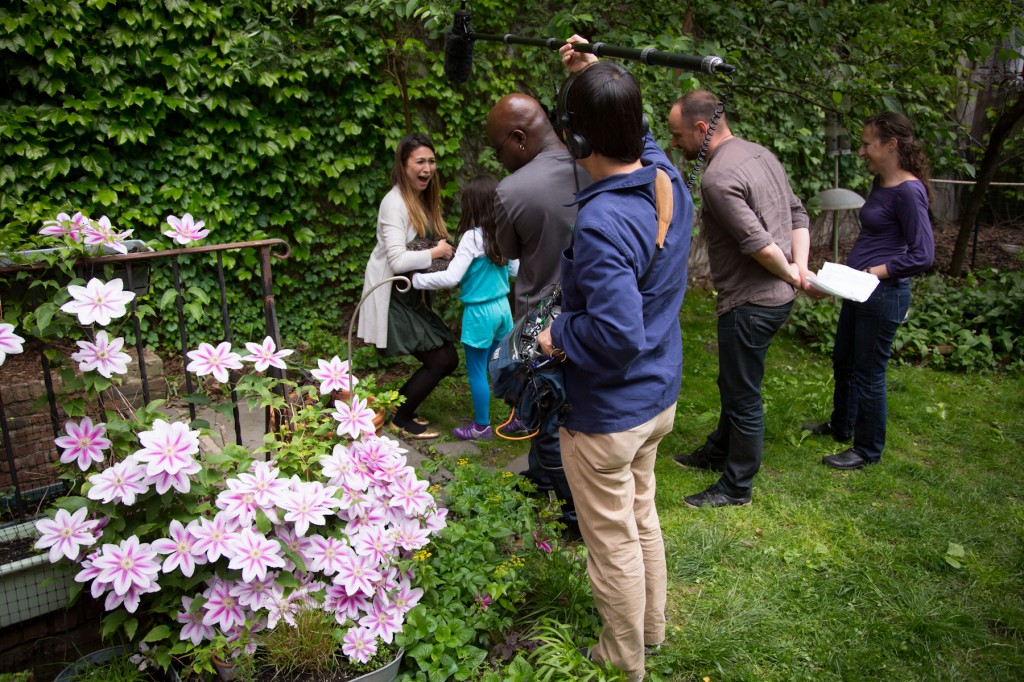 In the afternoon a Japanese tv crew came from El Mundo, which is a show on NHK. Folks who subscribe to NHK programming in the US can watch the show. They were covering lots of different angles on chicken keeping and we represented the backyard chickens as pets portion. The host, Hanna very gamely tried holding a chicken.
They were mainly interested in talking to Lindsay about her pet chickens. It was a little intense in the beginning for her, but she held her own and did a great job.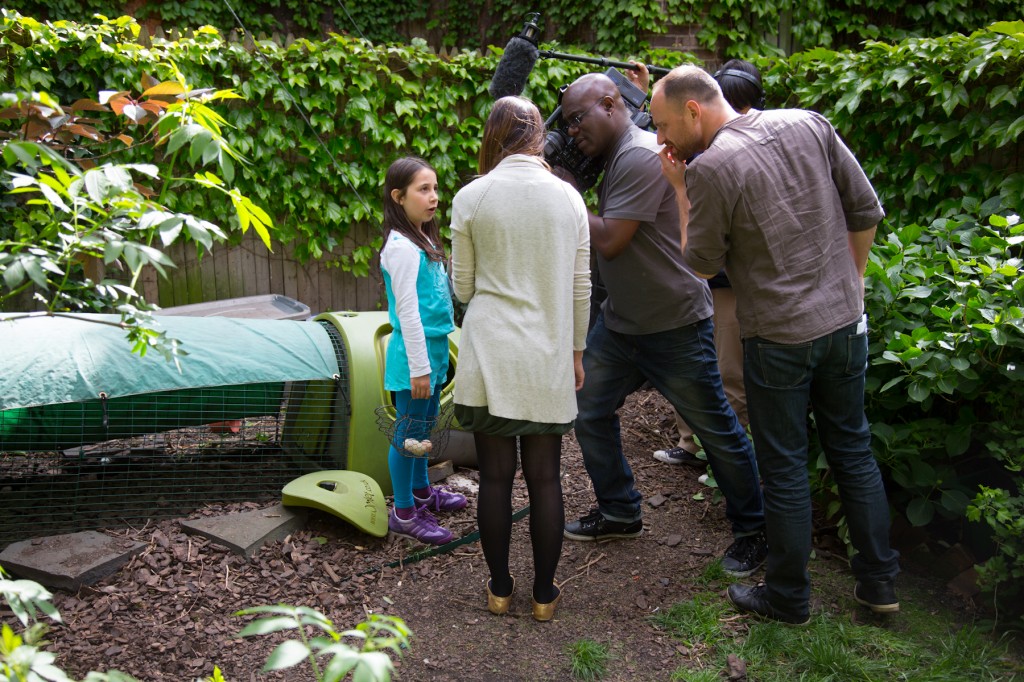 I'll post links to these shows when they are available.