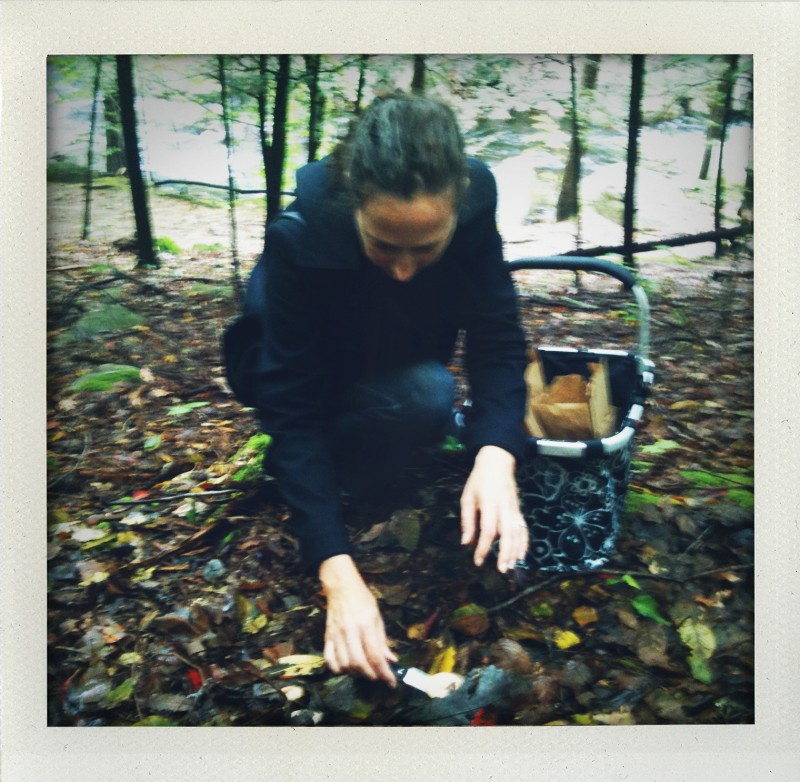 This past weekend was jam-packed with birthday fun. It was also a very mushroom-filled weekend. My in-laws gave me a pocket knife, and Neil gave me a collecting basket for mushroom hunting. On saturday morning, we christened both, by going to Stony Brook in  Harriman State Park for a walk with my mushroom group. The weather was spectacular and the leaves were just starting to turn golden.
We walked along a stream and found lots of mushrooms, including delicious black trumpets. With all the rain we've had, this summer has been one of the best for mushroom hunting many people can remember. This is my first year, so I don't have anything to compare it to. Here are some photos from the walk.
That night we went to see Zarkana by Cirque du Soleil. The production was spectacular. I would love to go back several more times to absorb all of the layers of  scenery, costumes, performances, etc. If you can possibly go to see it, you should run now and get tickets. It was amazing. We got heavily discounted tickets, so were able to bring Lindsay. I think it blew her 7-year old mind.
Then Sunday, which was my actual birthday, I slept in. For those of you with young kids, you know how rare and wonderful this is. Neil cooked up the black trumpets with eggs and we had a nice breakfast. The day was beautiful, so we went for a walk in Prospect Park. Later that night, we met friends for dinner and came back to our place for drinks afterwards. It was a great weekend with family and friends and I felt very celebrated.