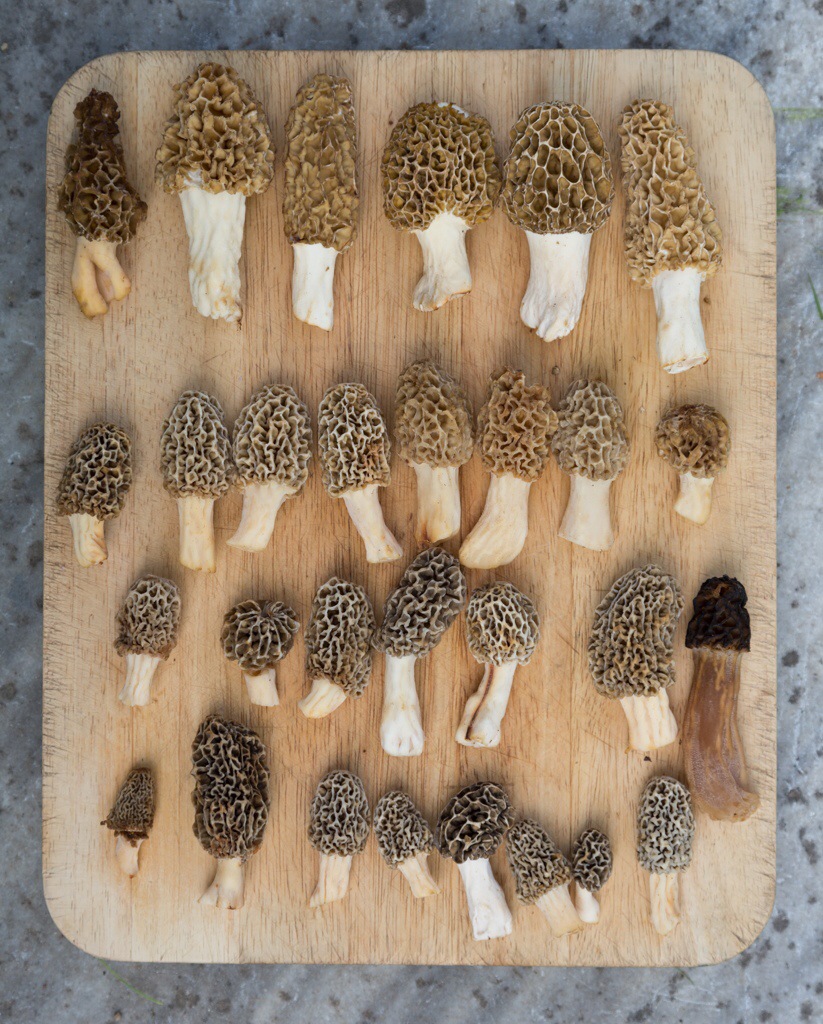 I have been watching for morels for weeks. I thought I had my hunting timed perfectly, but with the cold winter, the morels were slow to appear. We came up to the Berkshires 2 weeks ago, which was way too early.
But this weekend was perfect. We took three different hikes and found morels at two of them. Yesterday we went to a place where we found them last year. We found about a half a dozen. I was hoping for more. Today we went out and found over twenty! There were a few other people carrying bags with mushrooms, so we knew we weren't the only ones out looking.
It was hard not to shout when we found one, so we shouted "pickle!" to let each other know when we found one, without alerting other mushroom hunters. Super sneaky, eh? Bet nobody could crack that code!
It was fun to spend so much time in the woods. Now we have to figure out what we're going to make with them.