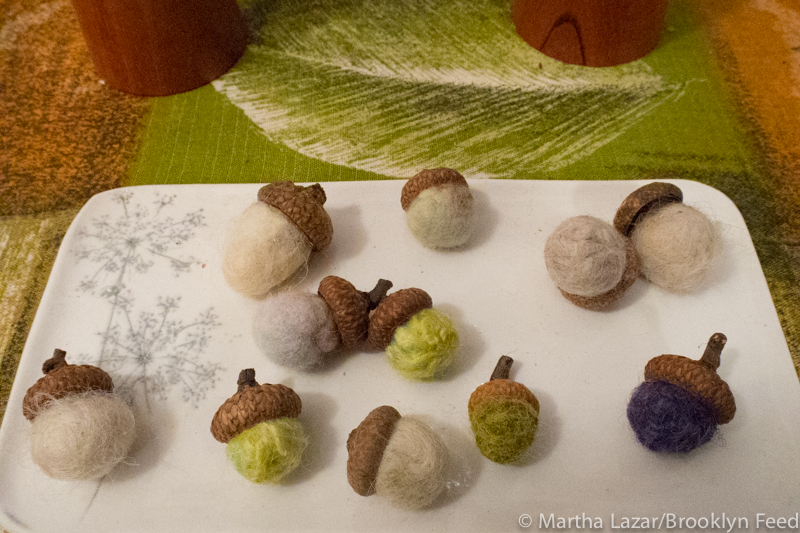 The next time you are taking a walk in the woods, and the ground isn't covered in snow, you might want to gather some acorn caps to make felted acorns. It's a quick and simple project and looks nice on a little dish, or tied to a present, or even as an ornament. I thought they would be fun to make into a garland, but haven't engineered that just yet.
To make the felted balls, you will need either wool roving or a rustic-style of yarn. The more processed the fiber, the less likely it is that it will felt. Think itchy wool, and you're halfway there.
You will need a bowl of warm, soapy water. I used dish soap. Make a loose ball of yarn or roving about the size of a peach pit and dip it into the water. Squeeze the excess water out and start to roll the ball between your palms in a circular motion. Keep going until you can see that the ball is beginning to felt, which should happen in just a minute or two. Roll the ball until it is the perfect size to fit in your acorn cap.
Wait for the balls to dry and then glue into the cap with a little fabric or craft glue.