I thought it might be the heat, but after having a fever last night, I guess I actually am sick. I've been so run down lately that I have contemplated going back to sleep right after my first cup of coffee.
Although I haven't been posting I have actually been doing things.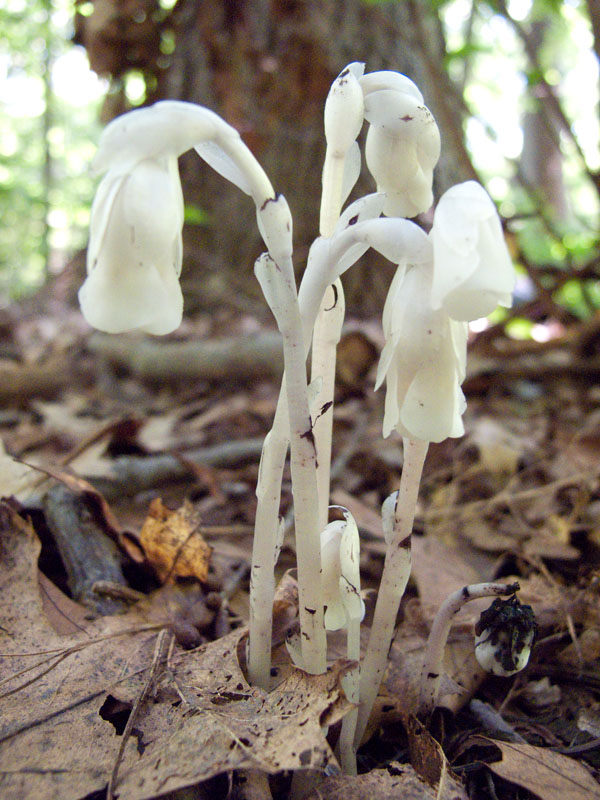 Mushroom Hunting (and eating)
Although we've recently gotten rain, it has been so stinking hot that there weren't many of the expected mushrooms in the woods last weekend. This plant is called Indian Pipes and isn't a mushroom. It is a plant that lost its chloroform through some weird evolutionary decision. It needs other plants (and that's generally a mushroom called a russula) to bring it the nutrition it needs. There were no russulas to be found nearby. I did find some bright orange boletes that sautéed up nicely.
Knitting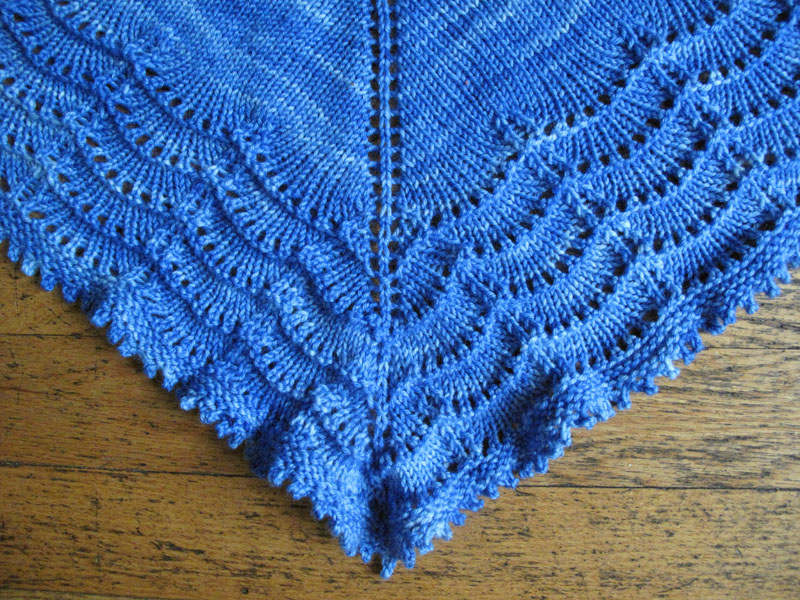 I made this blue shawl for Lindsay. She's going to be a flower girl this month and the bridesmaids colors are royal blue. You can find the pattern here.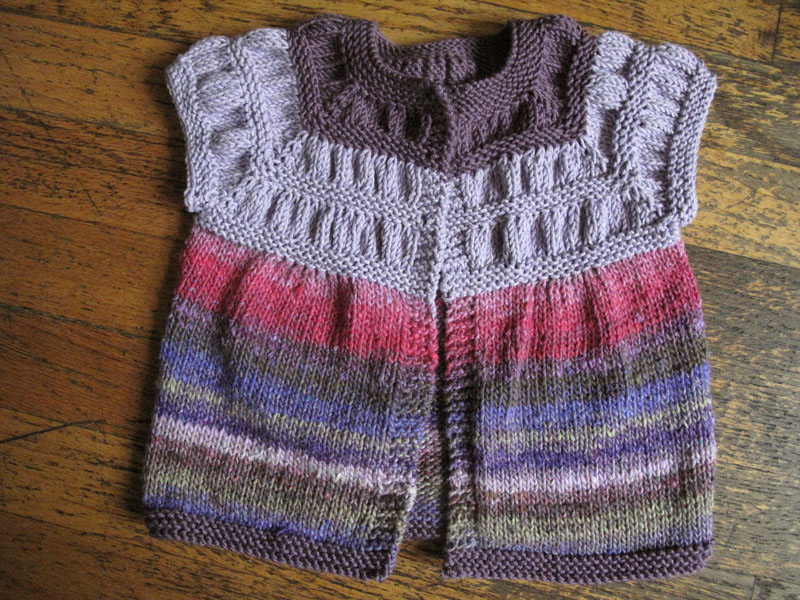 We have friends who are expecting a baby girl in September. I made this sweet little cardigan for her. You can find the pattern here.