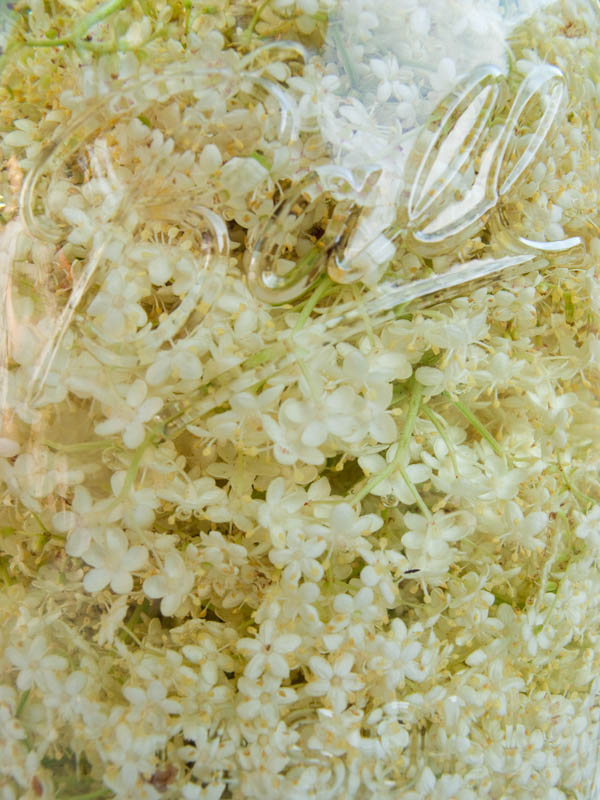 We just came back from our annual July 4th visit with friends up in Rhode Island. Every year at this time their elderflowers are blooming all along the roadsides. A couple of years ago I made french toast, where I dredged the batter-soaked bread in the blossoms. That was really good. This year we made various items including fritters, liqueur and syrup. I'll post about each until you won't want to see another elderflower!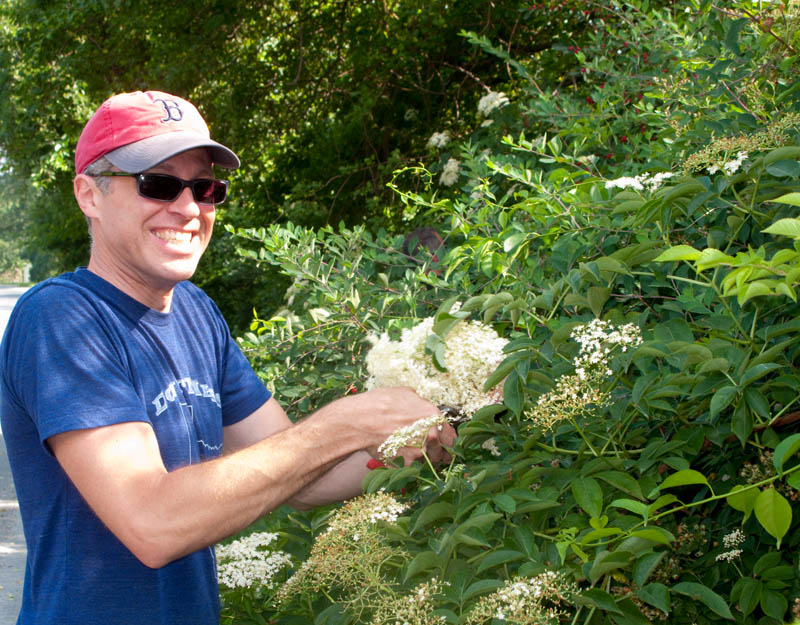 Okay, so for the liqueur, it is ridiculously simple. All you need is about 20 flower heads, a quart jar and a bottle of vodka to begin.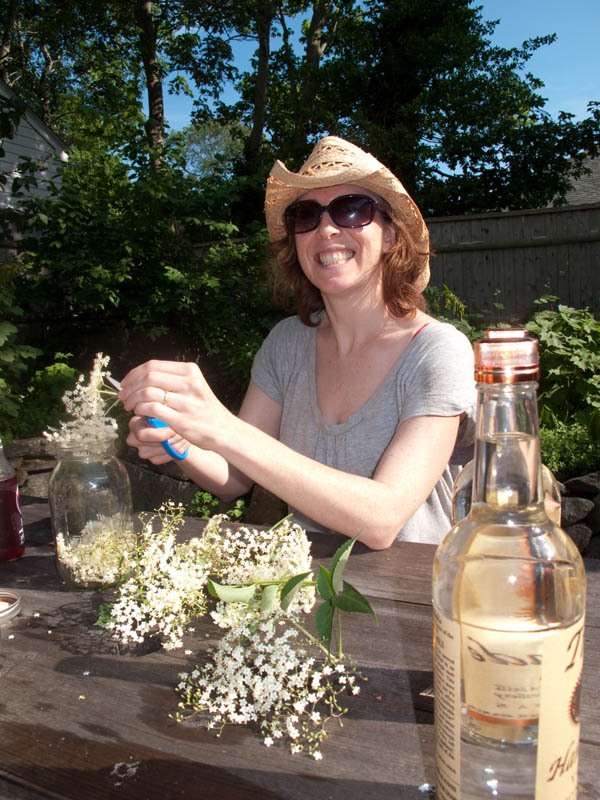 • Carefully inspect the flowers for critters. My daughter was particularly good at spotting tiny inchworms and ants.
• Trim the extra stem off of the flower heads and drop the blossoms into the clean jar.
•Fill with vodka and store in a dark place for 1 month.
•After a month, strain out the flowers and mix in about 1/3 cup of sugar until dissolved.
My batch has only sat for 4-5 days, so while I wait, I'll have to satisfy myself with St. Germain. Neil makes a great version of a cosmo using St. Germain instead of Triple Sec.
Another refreshing summer drink is 2 parts sparkling wine (proseco, champagne, cava, whatever) mixed with 2 parts seltzer and 1 1/2 parts elderflower liqueur.