As you may have read from a previous post, I ordered a second apple tree to serve as pollinator to my current tree. My first tree is a Sundance apple. The new tree is a Pixie Crunch.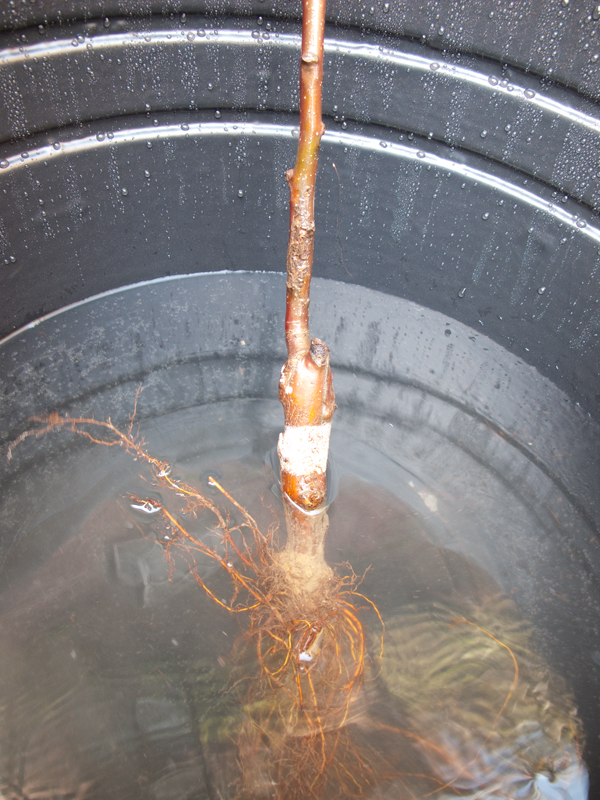 If you get a bare-root tree, as I did, you will need to immediately soak the roots in water (in the shade) for a couple of hours.
Then fill your container with good soil. I added compost from my garden, which is rich in nitrogen from my chicken's manure. Make sure to keep the graft (the bumpy join in the trunk) a couple of inches above the level of the soil. My tree has a white line painted on to show the join.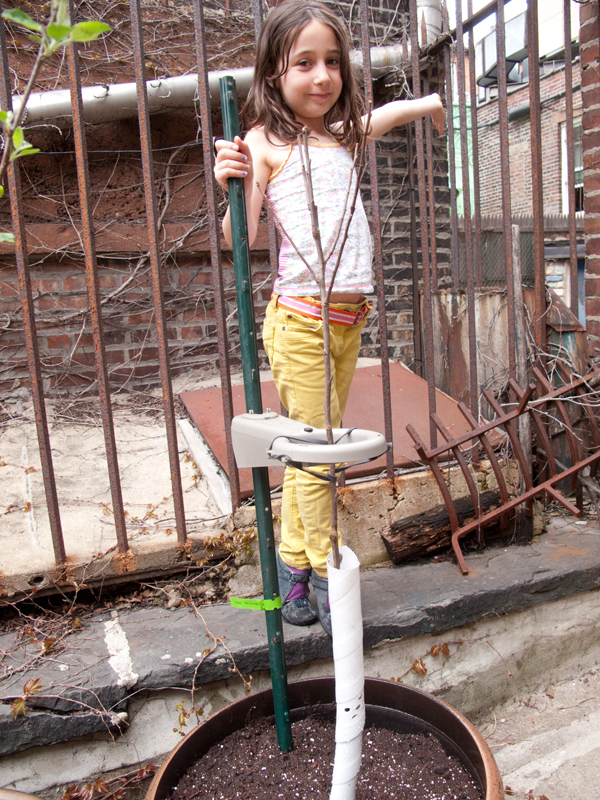 I put a support post in as well and added a protective guard for the trunk. Hungry squirrels will chew on the bark of a young tree. I had this happen to my first apple tree. Fortunately it didn't harm the tree. I added a guard around that tree as well. This set-up looks like overkill, but the tree will quickly grow into it.
When you have your tree in place, pat the soil down and water it well. Keep watering the newly planted tree if you have less than an inch of rainfall per week.