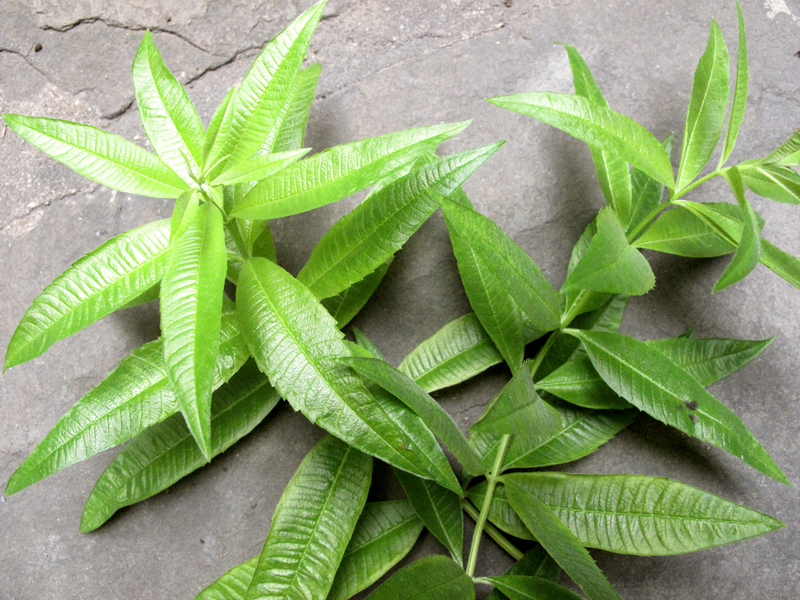 This spring I went to a garden center to buy some herbs. I was intending to buy lemon balm, but somehow came home with lemon verbena by accident. If you are like me and never grew lemon verbena before, you won't know how intoxicating it's lemon scent is. I think it's what they base the lemon-scent of most furniture polishes on. Kind of like when I tasted my first concord grape and realized, "Hey, this is the grape flavor they put in all the candy that never tasted like any grape I had ever eaten before". Lemon verbena is used in a lot of perfumes because it smells so wonderful and happy and exotic. So, while I liked crushing it in my fingers to awaken the scent, I still didn't know what to do with it. It also turns out to be an annual, so I had to figure out something sooner rather than later.
My first inspiration came when my friend Victoria came over. She's a cookbook author, food-stylist and all-around food lover. She told me that I could put some leaves in sugar to infuse the lemon scent. Sounded wonderful. I also looked online and found a couple of other great ideas. One was for a lemon verbena and mint tea. You pick a bunch of leaves from both plants, put them in your teapot, pour in hot water and steep a few minutes. Don't put in mint stems as it can make the tea bitter. The tea was delicious, light and clean tasting. Hmm…maybe that's my association with the furniture polish again…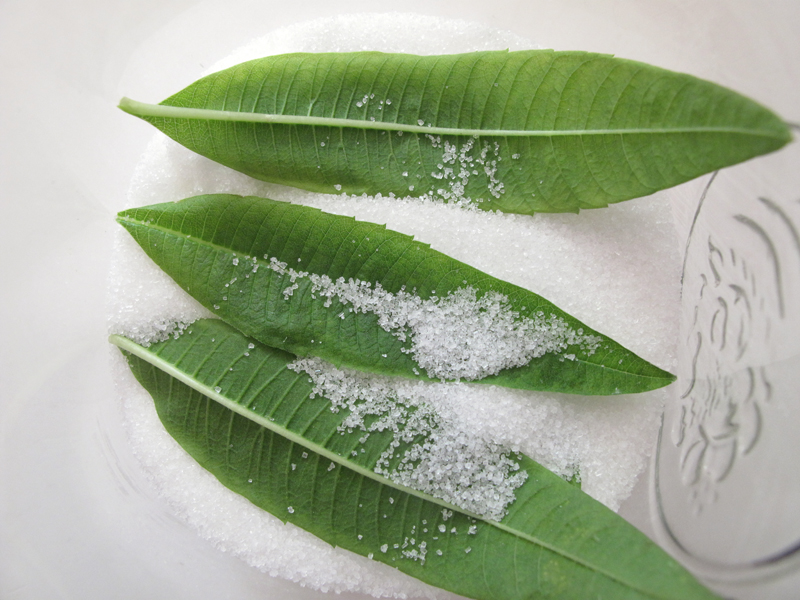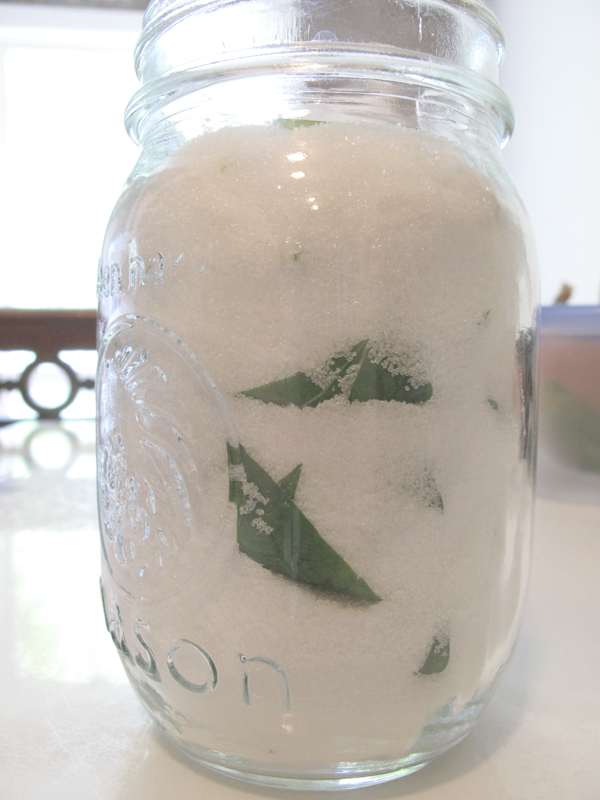 The other idea was to infuse vodka with the lemon verbena. Wash a few sprigs of lemon verbena well, drop in a clean jar and fill with vodka. Wait a day or two and then remove the sprigs. The vodka takes on a nice, light green color and smells wonderful. My husband makes me delicious cosmopolitans using St. Germaine (elderberry liqueur), but now we're going to try it with the lemon vodka. We might try lemon drops as well. Intoxicating lemon aroma indeed!